The vibrator is a classic among adult toys, and for good reason: it is extremely effective! A certain category of these sex toys has particularly aroused our curiosity: connected vibrators. As technology evolves from year to year, we wanted to provide you with advice on which ones we believe will perform best in 2020. We saved our favorite for last!
What is a connected vibrator?
Connected sex toys are a real revolution, especially for people in a long-distance relationship! These are toys that can be controlled directly from your phone… or from your partner's smartphone. Even if he/she is at the end of the world.
Some connected vibrators can even sync with other sex toys . So, your toy controls your partner's, and your partner's controls yours, to really be able to make love together in the most realistic way possible despite the distance!
The 3 possible modes of all these connected vibrators:
Smartphone controllable vibrators: How does it work?
The operation is very simple. The vibrator is connected via Bluetooth to your laptop, which must itself be connected to the Internet. From an application, you can then control everything: vibration intensity, rhythm, etc.
But that's not the most interesting part, so let's get to the heart of the matter…
The 5 Best Connected Vibrators of 2020
Contents
Nora, the connected vibrator that allows sensations for two
Nora is the essential of connected vibrators! And for good reason: this classic of the genre is one of the best available for people in a distance relationship.
Its sidekick is often presented at the same time: the Max 2 model, a masturbator for men. The reason for this? These two sex toys can sync and control each other, making remote sex more realistic than ever before!
Use a duo of synchronized sex toys, to really make love from a distance
You can sync your toy to another, no matter if it's a male or female version. When your partner moves their toy, yours will react!
Nora – Her strengths:
Can be synchronized with another sex toy, to share the pleasure for two!
Effective and immersive, to really make love from a distance
Rotating head
Controllable from anywhere in the world
Waterproof (usable in water)
Music synchronization
Nora – Sara's opinion
Nora is a very good vibrator to use alone, leaving control to your partner… or not! Since it is a rabbit model, it has a branch specifically designed to be the perfect clitoral stimulator : it vibrates according to your desires to maximize pleasure! Interior stimulation is not to be outdone, thanks to a powerful motor and vibration intensities and rhythms that you can choose…

However, the real interest of this connected vibrator is really revealed when it works simultaneously with a Max 2 toy ( designed for men), or with another Nora. The sensations will be increased tenfold sinceeach sextoy will react to the movements of the other, like when you really make love!
Osci 2, the oscillating connected vibrator for the G-spot
The Osci 2 is the last nugget that we discovered, and not the least… Its particularity: it is a connected oscillating vibrator.
And that changes everything.
The purpose of these very particular oscillations? Stimulate your G-spot. And it does it very well! Don't be fooled by its curved shape: it has been specially designed to fit women's shapes.
Osci 2 – Demonstration of the oscillating head
Osci 2 – Its strengths:
Special G-spot oscillation system
A formidable efficiency!
Controllable from anywhere in the world
Music synchronization
Waterproof (usable in water)
Osci 2 – Sara's opinion:
Lovense goes strong with this Osci 2 model. The sensations are truly unique , and I find myself not being able to live without it! This vibrator makes access to pleasure much easier, and orgasm is never long.

I recommend it to all those who wish to discover themselves… or rediscover themselves. It is suitable for both beginners and more experienced women. The little + that pleasantly surprised me: The Osci 2 can even synchronize to your music
It is an exceptional connected vibrator , perfect when you are a couple away from your boyfriend or girlfriend. The oscillation and power of this sex toy can be controlled even on the other side of the world… and nothing prevents you from using it together during your reunion.
Find out more about the Osci 2
Kiiroo Pearl 2, the connected vibrator that reacts to natural body movements
Sober and refined, this connected vibrator may have a classic design, but it is no less powerful! Its decisive advantage: This sex toy reacts to the natural movements of the body, to always give in to your desires, even the most unconscious ones.
Controllable remotely like all the other connected vibrators presented in this article, this sex toy can also be synchronized with any other model from the Kiroo brand, which allows many possibilities…
Kiroo Pearl 2 – Its strengths:
Waterproof (can be used in water)
LGBT-friendly: ideal for couples of women, who would like to synchronize two vibrators to play together from a distance
Responds to natural body movements
Intense vibrations, to stimulate the interior… as well as the exterior
Sleek design, made of high-quality soft silicone
Kiiroo Pearl 2 – Sara's opinion:
Sleek and stylish, the Pearl 2 from Kiiroo manages to surprise with its power. This is again a special G-spot toy (and not to lie to you, I prefer the Osci 2 in this category). But it has a big advantage over the latter: this toy can be synchronized with all those of the Kiiroo brand! It also reacts to the natural movements of the body, which very few sex toys are able to do… and it does it very well!
Important note: Like all high-end Kiiroo products, we recommend ordering from the official website to avoid counterfeits. The site is in English, but the delivery is free and fast (3 to 5 days)
OhMiBod Fuse: take or lose control with this connected rabbit vibrator
The OhMiBod Fuse model from Kiiroo has all the advantages of the Pearl 2… combined with all the advantages of a rabbit! It was designed for a singular purpose: to respond to all the desires and movements of your body… The vibrations amplify or decelerate according to your contractions.
This high-end model is the best in terms of technology and pleasure, but is not accessible to all budgets.
OhMiBod Fuse – Its strengths:
The best technology available, reacts to your body
Rabbit: Stimulates your clitoris as much as the inside…
Responds to natural body movements
Intense vibrations, controllable remotely, from anywhere
Waterproof (can be used in water)
OhMiBod Fuse – Sara's opinion
To tell you the truth , I hesitated to include this connected vibrator in this 2020 top. Not because it is not effective: It is incomparable in terms of performance! This sex toy is the best I have ever had the opportunity to try, in many ways. However, I know that it is not within everyone's reach in terms of price: Kiiroo is a high-end brand.
For me, it's an investment that has largely paid off : the sensations are powerful, and this vibrator makes me feel like I'm losing control and allows me to let myself go, even when I use it solo. The OhMiBod Fuse detects itself the best way to please me … and is never wrong.
As a connected toy, it is also a vibrator of choice! It can be synchronized with any of the Kiiroo brand toys, which allows you to pleasure yourself from a distance at the same time as your partner… and by feeling their movements. We often use it with the Onyx 2 masturbator, and we love it!
Learn more about the OhMiBod Fuse
Important note: Like all high-end Kiiroo products, we recommend ordering from the official website to avoid counterfeits. The site is in English, but the delivery is free and fast (3 to 5 days)
Our favourite: Lush 2, finally a truly silent connected vibrator!
We're not going to lie to each other, the roar of vibrating sex toys can be particularly disturbing. When you have roommates, live with your parents, or want to experiment in public. It's hard to be calm! And for that, the Lush 2 has proven to be perfect, as it is discreet and silent.
Even if the Lush 2 is a connected vibrating egg and not a vibrator, it would have been a shame not to include it as it appears to be our favorite vibrating sex toy.
Lush 2 – Its strengths:
*Really* quiet!
Vibrations controllable from anywhere remotely
Small, easily transportable
2.5 to 3 hours of battery life
Very powerful and remarkably effective
Completely waterproof, usable in water
Music synchronization
Lush 2 – Sara's opinion:
The Lush 2 is powerful, small and quiet, which makes it the perfect vibrator. And as it is connected, it quickly became one of our favorites! We had in the past been disappointed by so-called "quiet" sex toys that weren't really quiet, and were puzzled when we bought the Lush 2… which is ultimately the quietest vibrator we've ever tested. A real pleasant surprise!
With the Lush 2, sex games are in order, since your partner can take control of this vibrating egg from anywhere, anytime … A great way to be surprised every day. The vibrations of the Lush 2 are 4 times more powerful than those of its competitors, and do not leave you indifferent! It is also possible to use it solo, and believe me, we never get tired of it. As it is waterproof, you can even use it in the bath by synchronizing it with music…
This connected vibrator is also perfect for spicing up your sex life, since you can use it from 5000 kilometers away… or just control it a few meters away, on the terrace or in the cinema…
Which connected vibrator to choose? Our opinion.
We wanted you to discover the best of the connected vibrators existing in 2020 on the market, and we are formal: Each of these 5 connected vibrators is terribly effective!
Of course, it is a certain investment, but this one really helps to overcome the tests of distance and lack of sex on a daily basis. And then, from our experience, it quickly pays for itself!
First connected sex toy? our selection
For a first connected sex toy, we particularly recommend the Lush 2 , the only vibrating sex toy that we have really found silent so far, and which is as pleasant to use remotely as during reunions.
And of course, the Nora and Max 2 combo for straight couples, which really made us rediscover sex from a distance! Thanks to these sex toys, you can really make love for two despite the miles, and that's something to try.
For the more experienced…
The other models are more high-end, and will particularly suit more experienced long- distance couples looking for something new. The sensations of the Pearl 2 and OhMiBod Fuse models from Kiiroo are increased tenfold thanks to their technology which reacts to body movements. The Osci 2 model from Lovense is particularly unique in terms of feelings!
And you, what is your favorite connected vibrator? Do not hesitate to send this list to your partner to give him some ideas !
The best long distance relation gifts!
Our interactive adult toys permit couple s to have ldr sex. When you move your toy, the other reacts- enabling your sweethearts to join and play together regardless of the distance! Due to how straightforward it is to communicate on the phone and the internet, couples don't need to see each other openly anymore in order to continue with their partners.



Lovense Nora dildo
Lovense Nora is entirely safe for health, since no chemicals detrimental to people are used in the manufacturing procedure. The velocity of your movements is sense on the other end by your friend, and reciprocally. Couples can control each other's toys with a smart phone or tablet. It allows you to give by yourself astounding orgasms by numerous sides and by several methods.
This stick will permit a better tension on the g-spot, which means even more efficient pulses!
Mighty pulse. As a small toy provides quite an powerful pulse. To be more specific, it's 4 times above most toy in the sector. The pulse energy is comparable ( may be a little stronger, I think ), but the engine performance and durability are very much enhanced.
Nora Sex Toys by Lovense
Connected rabbit sex toy for your happiness in solo or duo

I recently discovered a particularly impressive vibrator that will certainly amaze even the most experienced users.
It even has a fantastic extra ability that allows you or your partner to remotely control your sexual experience. This toy has become a fetish according to me and my husband, since we are able to use it regardless of the gap that separates us. The sensation produced by the pulsation is so pleasant.
It quickly became one of my favorite personal vibrators. And it's the only one I've been able to use with my husband despite the gap between us. The Nora is the only type of vibrator that features wireless connectivity that lets your pal play with the vibration remotely through a mobile app. Before understanding what makes Nora so inventive in the field of ascent to orgasm
Her head just slides between the lips regardless of the level of arousal. Also bulbous, it is enough to provide an impression of fullness without being uncomfortable. With a head that rotates 360°, it plays on the g-spot like a real pussy sonar.
As for the pivoting head, it has 3 adjustment levels. Going down the sleeve, the user is treated to curves designed after years of analysis and feedback with customers to provide unparalleled stimulation.
As a standalone product, it's both solid and perfect for my needs.
Masturbator Max 2, by lovense
Similar to the 1st version, you will be able to have an authentic remote sex experience. By coupling the connected Nora rabbit sex toy or another Max or Max 2 masturbator to the application, you will be able to use it simultaneously as if you were having real sex with your partner. In addition, thanks to the body chat app, you will have the possibility of activating the "video call" function which will give you the possibility of not only feeling but also of seeing your companion and hearing her.
Spectators will thus be able to identify themselves to the application using an identifier and thus control Max 2 remotely.
It is equipped with a skin-like texture toning sleeve. The structure has been designed to offer sensations as close as possible to reality.
You will be able to control the 3 contraction modes through the app. So you will be entitled to total control over your cheerfulness.
Lovense has pushed the evolution even further. Max 2 is guaranteed for one year by the Lovense brand.
An integrated air vent allows you to control the level of inspiration.
What is a Lush 3 vibrating egg?
Lovense is a dedicated sex toy brand in interactive toys. Lush by Lovense is a mega success story that started in 2009, the date of the release of their 1st vibrating egg.
This design gives it the possibility of marrying the shape of the vagina, for a better feeling of its vibrations.
Dimensions and technical characteristics:
7cm tall;
It is completely waterproof.
The Lush 3 can be started manually, as well as remotely, on the Lovense Remote app.
The particularly large battery of 4:30;
Easy charging;
Planetary connectivity;
Vibrations even more purring than those of the Lush 2, nevertheless already very powerful;
Yes, like the Lush 2, the Lush 3 can be controlled remotely with a very easy-to-use application, which is one of its strengths.
The Lush 3 can be used with apple machines, but also with mac and android.
We tell you more during our feedback.
Note that the packaging of the package may change if you buy it through a reseller.
On insertion, the bulb of the Lush 3 surprises with its size. You can use a lubricating solution to introduce it easily. Also, keep in mind to use a water-based lubricant to avoid damaging the silicone. It can be used while standing…, lying down, sitting without danger of falling on its own.
The power of the vibrations remains surprising even once the egg is inside. Once again, Lovense have outdone themselves and provide a vibe that stands out from their rivals at this level.
Lovense Hush Bound Butt Plug

The most powerful anal plug can be controlled remotely, anywhere in the world. Let your partner be in control, with the Lovense butt plug Hush, remotely controlled with the Lovense app. Let yourself be surprised by authentic sensations! This butt plug is designed for pleasure alone, discreet pleasures in public and hot moments as a couple.
All programs of the Lovense remote control app: long distance control of your partner's plug
Local play: remote vibration for solo charms with activation of bluetooth patterns unlimited: create, download and share programming patterns.
Sound &: music activated: vibrate with pleasure to the rhythm of your favorite music
Available in two versions with different diameters. We advise you to use a water-based anal lubricant in order to preserve the silicone. Wash your sex toy before and after each use with a suitable sex toy cleaner.
Lovense Ambi: testing a powerful stimulator for erogenous regions

Honestly, I wasn't thrilled to get this one. I'm not all for tiny vibrators, but I have to say the shape of this one intrigued me – it's the first bullet vibrator I've seen that looks like a mini hammer. Once I received the package (the original box was placed in a plain brown box to make sure it was discreet) I examined the photo on the back of the box which explains the use. Hmm, I thought to myself: although I don't like small vibrators, I could probably benefit from this one… I had a nice surprise once turned on. There were sharp, roaring vibrations that I was not prepared for for a small vibrator like him. I didn't think the toy was so powerful at level 3, actually very nice.
After some exploitations, we saw that this vibrator was an excellent addition to bed. Ambi will be able to give you particularly nice spot toning using the wider end of the head or you can get a wide hit in vibration.
I have already downloaded the lovense remote app and I know the synchronization mechanism, but despite that you are a beginner, I can guarantee you that you will not have any problem setting it up. Another good news is that the pairing process only needs to be done once, and every time I open my app after that, Ambi is in the "my toys" listing.
Since I already own a hush and a lush, I am already aware of the possibility of connecting two toys at the same time. Honestly, this is the best feature Lovense has to offer. I can now benefit from hush and Ambi while having relational sex! Hush, or, Ambi and my man's tongue as well?. The possibilities are limitless.
Lovense Edge 2 – Remote prostate massage and well-being

Edge alone offers a double stimulation in order to not forget the perineum, stimulated by the second bulb.
In addition to being a technical advance for male happiness, your Edge massager can follow you in your bath and anywhere… For other adventures. Its ergonomic design makes it truly conform to your body for hands-free use and unexpected pleasure.
Perfect for everyone, prostatic stimulation enthusiasts and beginners alike. The orgasm that the Edge will give you is the strongest and longest orgasm a man can achieve. Your Edge is made of totally hypoallergenic silicone that is particularly hygienic. It is completely waterproof for use in your bathtub. The user manual and the mobile application presented are in the French language.
For optimal use of your sex toy, we advise you to use a water-based lubricant.
Domi 2 from Lovense. The super sturdy and long-lasting mini wand.

As usual, Lovense made sure to improve the antenna as well as to make use of a latest generation bluetooth chip which greatly improves the connection.
Its particularly powerful and silent motor offers you 3 amplitudes of pleasure and ten vibration patterns, always in small size. Lovense has produced the most efficient wand of its time to energize your carton until you come in a few seconds or to massage your body and that of your partner. Lovense wearables is the application to download to allow you to connect to your mini wand on an ios or android machine. Domi is even equipped with bluetooth for closer use with your partner.
The unique dual-motor head technology allows the domi 2 to maintain a high and consistent force output without the use of cables and without having to increase its size. Complete power level control.
What is the Lovense Osci 2?
This connected sex toy has a unique and patented stimulation technology that has been unanimously acclaimed for its power, design and connectivity with multiple Lovense machines. The Lovense brand presents in 2019 the new adaptation of one of its bestsellers: the Osci 2 bluetooth g-spot vibrator! The oval head creates a unique and comfortable vibration. Osci 2 falls under the range of programmable devices. This means that you can customize the required cycle in the app, choosing between 3 vibration levels and 10 patterns. A more functional magnetic charger is operated for charging. The complete set includes the machine with bluetooth connections, a power cable and an instruction manual.
The lovense Dolce interactive sex toy
It has a special program that allows you to adjust the level of vibration and force. Lovense mission works without wires or unnecessary problems. Just personify the app for yourself and start using it. The lovense Dolce is simple to charge from the usb power cable.
Lovense Dolce was created with safe and water-repellent materials, hypoallergenic and without adverse effects. The set has a user manual and instructions for immediate setting of the lovense mission in all languages. A special bag for storing the vibrator is also included. Lovense mission will please many fans of adult games, and will leave the most fussy buyer satisfied. Lovense mission offers a one-year warranty period. Lovense mission stands out from other vibrators by its assets, its complementary functions and its originality. By acquiring a lovense mission, you will surely be satisfied with your order.
Dolce by lovense the tow vibrators for blended orgrams
The dolce is a smooth, anallergic silicone toy with two engines, which can be managed separately throughrc application
While dual-stimulation vibrators are nothing new, lovense is hoping that the blend of unbiased double motors and a lithe body can help a lot more people accomplish completely dual orgasms, by way of synchronized stimulation of the clit and the g spot.
With dolce we are redefining the performance of adult toys, empowering consumers to reveal their eroticism on a complete new level.
Also like a lot of other lovense sex toys, the dolce just at present arrives in the company's recognizable pink colour and costs the same as the new lush 3, at $119. Adjustable neck makes certain free hands satisfaction and highest stimulus for each clitoris and g spot. Adapt the neck and customize the fit as you want it, ensuring excellent touch with each the clit and g-spot at the same time. Dual stimulus may help you to do intense, simultaneous clitoral and vaginal orgasms.
Good connectedness
Most recent generation of bluetooth sensor and bluetooth chip for remote play for beloved.
1 Adult Game Lovense Outdoes Herself With Magnetic Panties Sex Toy Ferri
If you love to be in tune with the times, ditch the connected bracelet: the interactive female sex toy is the latest gadget in the wind. The Lovense brand invests in this sector and innovates with Ferri. This is what those who have tested it say. As early as 2013, this Singaporean company was able to impose itself with items that were each more daring than the next. In short, you place Ferri under your clothes, and you just have to start it or, even better, let your partner do it in order to surprise you. True to his popularity rating, Lovense cut his hair out to give Ferri every innovation possible. Some options are borderline superfluous, but, as you will see, most are of real interest.
The main utility of Ferri is its playful dimension. Using a bluetooth connection, Ferri can indeed be activated remotely, even at very long distance. And yes: no matter how much you find yourself in Seattle and your accomplice in Paris, pleasure awaits you at all times.
You can also tell Ferri to start whenever you want: perfect for spicing up a boring meeting or giving yourself a naughty wake-up call at dawn! We were talking about the magnetic clip. This device has two advantages. For one thing, none of us want to lint our overpriced knickers. Zero danger here: the magnet leaves the fabrics untouched. Some users went so far as to test Ferri on the dance floor, and the clip held up. In terms of acoustic volume, nothing to fear: Ferri has a discreet engine.
Lovense Diamo penis cock ring: technology at the service of happiness

During the 2000s, female sex toys went from being a secret object to being a cool gift. It will have taken 10 more years to uninhibited men, but male sex toys are finally… In the process of passing into all manners.
The use of a vibrating ring is always thorny. If, then, you think diamo is for you, let's take a closer look at what's on the menu.
In addition to its specific look, the main advantage of diamo lies in its bound application.
Its silicone coating will amaze you with its finesse and flexibility. If you like that, you can place diamo in the opposite direction, in order to stimulate the space above the penis. It all depends of course on your receptivity, but normally, Diamo lends itself as much to long teasing as to lightning flashes.
On the decibel side, you should be quiet: diamo is very discreet. However, be careful if you are alone with someone in a completely silent room. But in the event of a little ambient noise, your pleasures will remain secret? ! Now let's move on to the application, because this is one of the most important charms of this ring.
To lose nothing, an integrated chat system allows you to maintain a direct exchange at any time. But you can also have fun with strangers. Lovense has indeed set up a collaboration with the camming portal camsoda. All you have to do is connect to it, connect diamo and see a model equipped with a lovense sextoy.
On the diamo card:
Full control via the lovense app.
The app can be used with windows, android, iphone and mac.
Diamo is bluetooth compatible.
Compatible with camsoda camming portal.
You can carry it everywhere with you.
An app full of functions.
The battery that takes and an exceptionally fast charge time.
Lovense Hyphy : Hyphy with lovense remote control
Hyphy is designed particularly for women's enjoyment. Dual the enjoyment thanks to the gspot part and the clit part that can be controlled independently. Like all the lovense adult toys, hyphy is entirely water-resistant and can be operated manually or remotely. You can choose among really meek, teasing stimulus and really powerful pulses, dependent how you want it greatest.
For clitoral use, you have three different attachments that you'll see in the storage box. Each of these accessoriess can be effortlessly attached to the slim clitoral part of the sex toy. It provides rumbling, beating vibrations that may possibly catch you off guard if you are not used to implementing pressure immediately to your gspot. Hyphy exploits two separate motors at each extremity of the toy to guarantee hugely powerful performance. Use hyphy to practice completely distinct types of sensations. Locate power. Lovense hyphy brings it with a dot of jolting strength, practically steamrolling your clitoris with high-speed pulses. I'm not joking, this little vibe buzzs it up with how extreme the pointy end is, and then the "handle" side is a strong g spot ( or clitoral ) vibrator. If it's strength you want, the lovense hyphy is absolutely going to home in and competitor a womanizer "clit suction" vibrator for strength.
Hyphy's multi-feature design does allow the two ends of the vibrator to pulse, in case you want various feelings in only one toy.
The lovense hyphy will come with a truly convenient plastic carry circumstance that has a slot for all three attachments! Put them in their respective storage slots right right after drying. And be careful to lie the attachments somewhere flat & stable while drying, because these can roll away or else and are so tiny, they're easy to misplace! First, let's get the hyphy vibrator's name explained : I assume it's pronounced "high-fee, " a clipping of "high frequency. " surely, hyphy's name is part of a trend to reclaim strength, high-pitched vibration as a marketing point.
Lovense Gush : Decide on your manner to come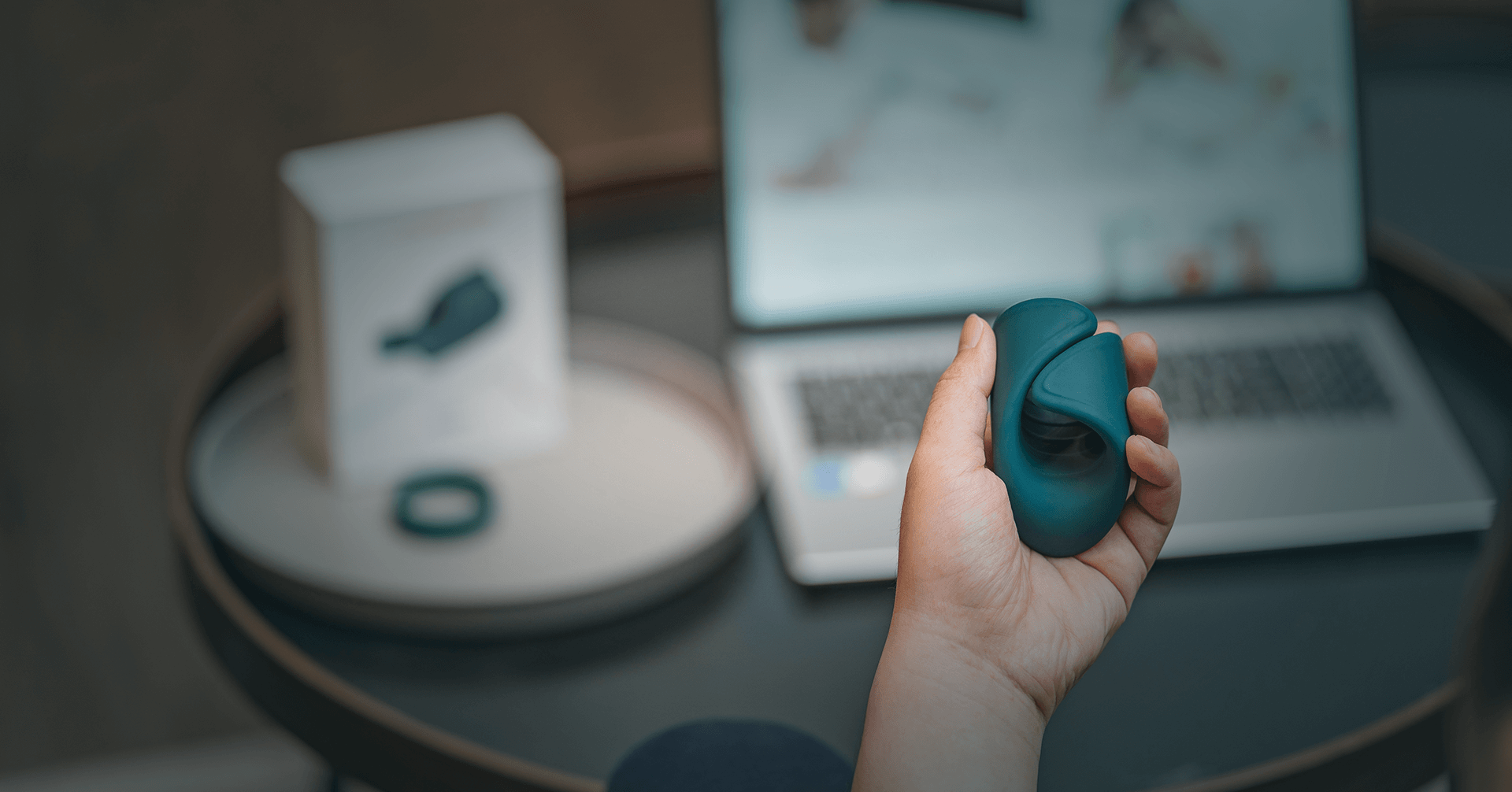 Use Gush to practice free hands enjoyment or stroke it. You can add an optional band in both case s for more strength and tightness. Our app permits you to choose a power degree which matches your specific demands. I desired to make a more in-depth overview of the new Lovense Gush that arrived a couple days ago.
The Gush has a small button to press and hold and it will turn on, very similar to the other Lovense sex toy. On its own it has standard Low-medium-high vibration setting s, along with a few preset patterns. While these are good, the Rc app of course gives an infinite quantity of various patterns and levels to deliver to the Gush.
The cleaning of the massager is, as predicted, pretty easy.
Warning! I do not participate in public play of toys, so I can't provide you a real feeling of how it plays out side after utilized in public. I can only convey how I think it would turn out.
Calor by Lovense. Multi functional. Very smooth. Tight.
Lovense calor is designed for men who want to have new sensations.
What is calor?
Calor has the same new packaging that Lovense converted to a while ago. Even if the shipping and delivery man is less than nice with the box, the interior suds works very well. Other than that, you will find this inside…
One black satine baggie fitted to the pocket pussy size
One magnetic charging cable
Two user manuels
One Calor masturbator
But what makes distinct it of the other male masturbator? First, it has a warming mechanism that permits the within have easily toasty warm.
How to use it?
The other neat thing is the squeeze grip on the side of
If you have a good iphone or android smartphone, then the app is possibly best for you. For those who are looking for a high quality man pocket pussy that can be managed from a cellphone, this is a really really good device and it is fantastic. But even if you doit solo, this activity will absolutely give you what you want.
Nevertheless, the lovense calor is equipped with electronics that expand the capabilities of the guy pocket pussy – it includes an internal vibrator that is linked to a lean padding materials and surrounds the within the chamber.
Long distance intercourse
Bridge the gap by syncing with max/max 2/nora or a calor. After you move your toy, the other react s – which allows your sweethearts to connect and have sex each other regardless of the distance!
Pick whatever you prefer : pulse, depth-control, squeezing, or heating. Leave the intensity of pulses upto the toy – the deeper you insert, the more extreme the vibrations are.
Vibrations like you wish them! The Lovense Calor device is created of thermoplastic abs plastic that has no odors; it on top includes thermoplastic elastomer, a material from which lifelike geometries are developed.
Closures
All in all, I especially like this masturbator – even more than Max I dare say. That's not to say that lovense's authentic, masturbator toy is outdated – not by a long shot. A more qualifiedchampion specially designed for this goal, Lovense Calor, can take on this target. Now even people can vibe their organ with out using their hands. I use the Lovense Calor device daily, due to the fact it is simply impossible to abstain such joy. I like all the traits of this novelty – the presence of a number of modes, the silent type of operation, the nice feelings when utilizing the toy.
However positive emotions are gave, since the structure of the toy provides for everything to the smallest detail.
Keyword associated : the best male masturbator, what is the best male masturbation toy, are male masturbators worth it, automated male masturbators, automatic penis masturbator, best auto masturbator, best automatic sex toy men,
The interactive remote controlled Lovense Sex machine : mobile-controlled, hugely powerful & adaptable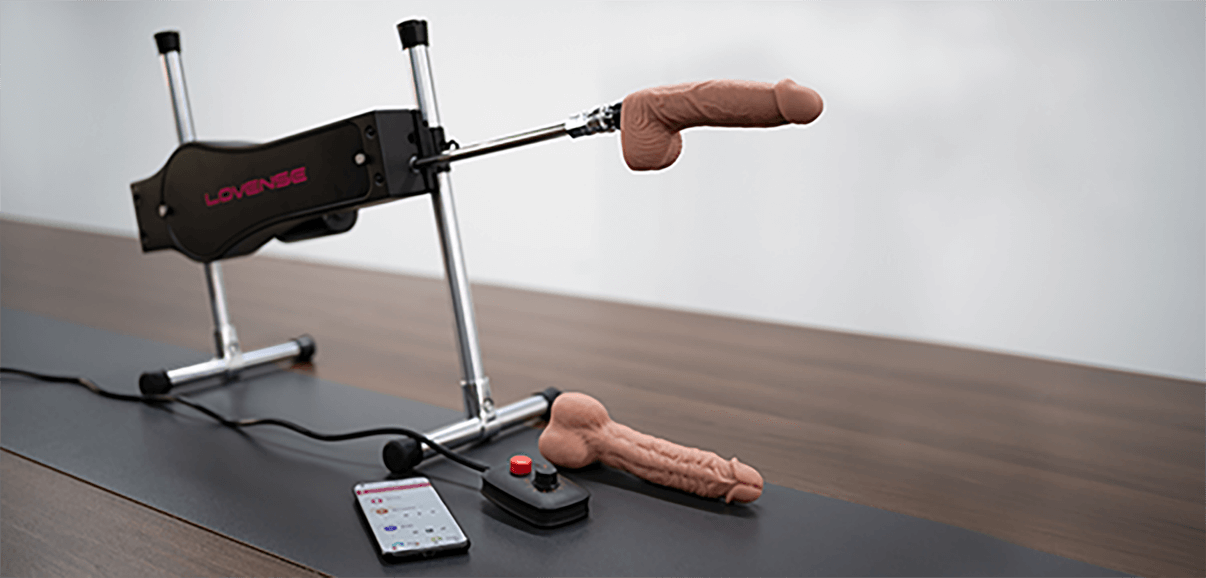 Easy assembly process, steady and durable structure, quiet when in use. Inconspicuous storage incorporated. Featuring a double directions thrusting design, an adaptable stroke length and a variable velocity of upto three hundred strokes in a minute, Lovense is pleased to announce reveal the Lovense sex machine, which hit the world market in 2022. As the latest development from the innovative happiness design department at Lovense, the Lovense fucking machine combines tremendous power with large functionality.
The Lovense sex machine is easy to piece together, reliable, robust, and will come with an unobtrusive storage bag. With a weight of 12.5 kg, it operates silently, and offers a variable speed of up to three hundred strokes per minute. The sex machine is appropriate with any vac-u-lock additions and add-ons. The Lovense fucking machine can be managed from a wired remote controller and via a mobile apps. It is fully integrated into the Lovense catalogue and supports the total options of the Lovense rc application.
Compatible with all vac-u-lock dildos/accessories.
Compatible with all vac-u-lock fittings. Moreover the sex machine can be managed from a wired remote controller and via bluetooth app. It is thoroughly built-in into the lovense ecosystem and works with the full functionality of the lovense remote app. Lovense has declared the release of the last innovative achievement from its lovense research & dev team.